For Orthopedic Braces, Supports, Electrotherapy and More
At GTM Medical Marketing, our passion is providing healthcare professionals with the products they need to help their patients live their best. We offer a wide range of orthopedic products for the upper and lower extremities as well as home health aides. Also, our team of experts is here to provide you with support and knowledge about the variety of products in our catalog. The following are a few service highlights that you can rely on:
Interested in learning more? Read our company's story.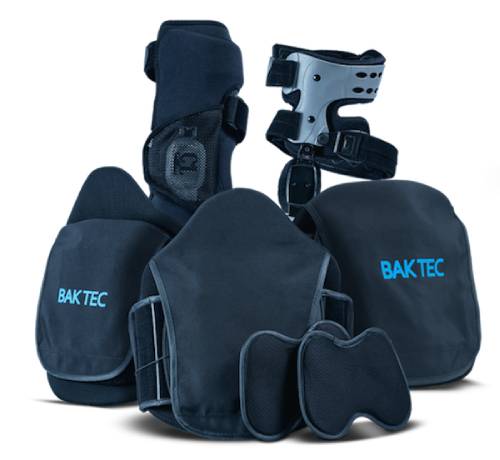 As a company that prides itself on building long-lasting relationships with our clients, we strive to be an orthopedic distributor that provides the best products quickly. We know that high-quality devices and equipment drive better patient outcomes and satisfaction. Also, by providing a wide selection of products, we help our healthcare clients realize cost savings and more efficiencies. That's why we carefully choose the products we offer and only include those that have proven durability, value, and efficiency. However, if you are searching for a specific orthopedic or electrotherapy device not listed on our site, please call us. We may be able to order it or suggest something similar.
We Are Here to Support You and Your Patients
Healthcare is evolving, and we see the demand for quality orthopedic and electrotherapy products increasing. As an orthopedic distributor, we are here to help you meet the needs of your patients – and your practice.
In addition to offering nationwide sales and shipping, our customer service team quickly processes orders and payments to ensure you get the supplies you need fast. We encourage our healthcare clients and partners to reach out with any questions or concerns.
Doug Richie, D.P.M.
Gary Heflich is a true professional in the medical device industry. He has a superb knowledge of ankle braces and ankle foot orthoses and can provide accurate HCPCS coding and reimbursement information about all of these devices available in the marketplace. Most important, Gary has a commitment to honesty and integrity when it comes to medical indications and proper coding of DME products. He has been invaluable to me in providing up to date information about competitive products in the marketplace.
Doug Richie, D.P.M.
Founder and CEO, Richie Technologies Inc.
Bill Whitaker
I have known Gary Heflich for many years. My father and I owned a surgical supply company in the early nineties and relied on Gary for his expert knowledge of orthopedic products. The physical therapy staff at our facility has found his podus boots and CPM pads to be of superior quality. His service has always been second to none.
Bill Whitaker
Director of Purchasing St. Lawrence Rehabilitation Center
Howard J. Tzorfas
I have been with Gary Heflich for over two years now. He has helped my practice significantly. He has always provided me with the best customer support and help with any problems. He is constantly trying to come up with new ideas to help my patients get better and help me make more money. Thank you, Gary.
Howard J. Tzorfas
D.P.M.
Steven Reiner
As a podiatric and pedorthic facility, it is essential to our patients to have their needs met. Anytime we needed a product from Gary, he guaranteed delivery within hours. If he didn't have the product on hand he would go out of his way to get it for us and our patients.
Gary is kind, honest, knowledgeable and very personable. Our facility is now in rural northwest Washington state and we still continue to have the same quality, professional relationship with Gary. He is an asset to his profession and we recommend him highly. My husband Steven and I consider ourselves very lucky to have met such a fine and loyal human being.
Steven Reiner
D.P.M., C.Ped Merida Reiner, C.Ped
Kathy B
It is always a pleasure working with Gary. My phone calls are answered promptly. Gary takes that extra step, whether it's to inform me of new products, new pricing or even CPT code changes. Gary is a true professional who always goes above and beyond.
Kathy B
Office Manager Foot and Ankle Specialists of NY & NJ, LLC